Museum "The history of Sic"
"La Storia del Sic" Gallery is located inside the Palazzo della Cultura in Coriano, Marco's hometown. It is an interactive museum developed in thematic rooms set up by the Simoncelli family in collaboration with Aldo Drudi, historic designer of helmet graphics and great friend of the rider.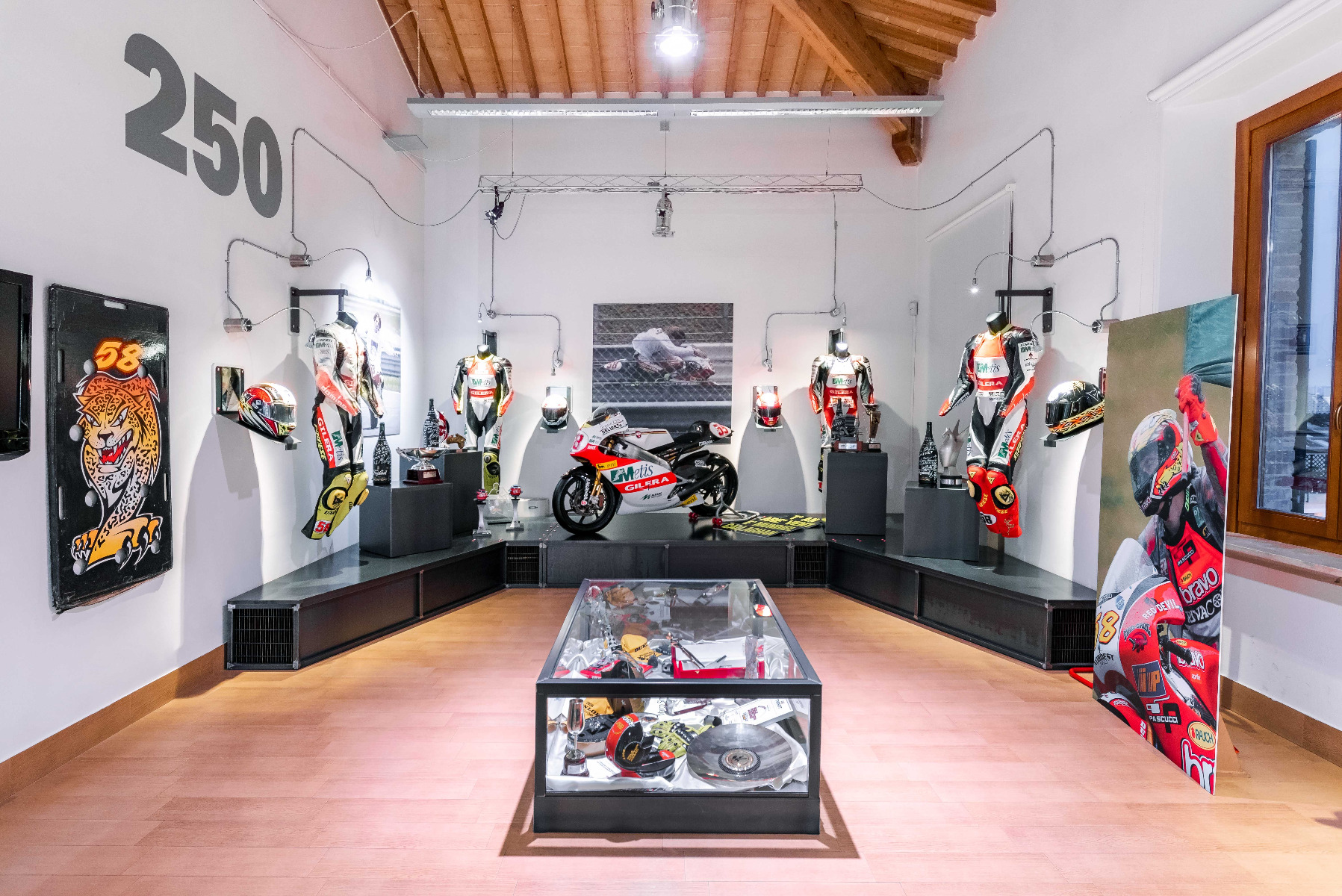 The visitor can interact with the objects inside the gallery and feel them by his own hand: the goal is to create a "contact" between the visitor and Marco's world.
Special shots donated by the greatest photographers in the racing world let the visitor relive all the unforgettable moments of Marco's career.

Visit Gallery
On the ground floor there is "La Roba del Sic", a single-brand shop of garments and accessories for men, women and children.
Part of the proceeds from each sale is devolved to the "Marco Simoncelli Onlus Foundation" www.fondazionemarcosimoncelli.it/en
Address
:
La Storia del Sic
Via Garibaldi, 127
47853 Coriano
Tel. 0541 658100
info@lastoriadelsic.com
Please follow us on Facebook "La Storia del Sic" to be always updated on opening hours.